Evening my bloggy friends...Well if you been visiting my blog lately...you have noticed a change or two...hmmm...LOL...YES! it was REVAMPED by none other than the Fantabulous DORCAS !!! Is it not the CUTEST?...I totally LOVE LOVE LOVE IT!!! She is the best!!!!
THANK YOU SO MUCH SWEET PEA!!!
Also, My Fairy Craft Sister...IVE...so sweet...made me an amazing card...feel free to check it out...I have the sweetest friends ever...Thanks ladies...I am truly TRIPLE B's baby!!! LOL
Remember I have a new button! So don't be shy...Pick it up and share it....Spread da love....
Also, and lastly....i have been awarded teh "STYLISH BLOGGER AWARD" from two blogging crafting friends...thanks KARA and Jeanine....Thanks Ladies for sharing DA LOVE!!! I Exicted and Honored : )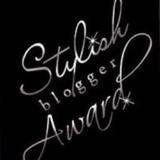 Now this award comes with some Rules.....
1.
Thank the person who awarded you
2.Share 8 things about yourself
3.pay it forward to 8 bloggers that you have recently discovered.
4.Contact bloggers and tell them about their award
***KEEP AN EYE OUT FOR CHOSEN ONES***
The following have been lil creations here and there....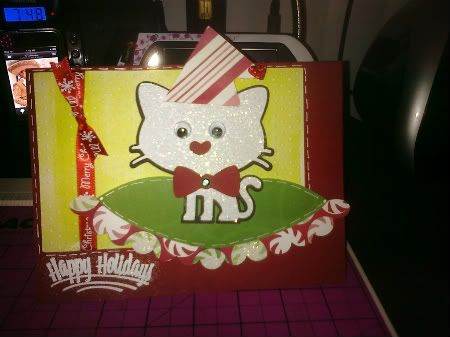 Thanks for stopping by and sharing DA LOVE....
KEEP SCRAPPIN', KEEP SHARIN"
SWEET SCRAPPY HUGS!!!