Hope You have all had a great few weeks...I'm back to share my lil creations here and there...I haven't had the chance to join in on any new challenges. I've been busy with work, Family and the
THE NEW LIL BIZ
...which by the way is going great...I wanted to Personally THANK
Latin Scrap Diva
and
Lolis
for always been soo supportive and always stopping by and wishing me the best...They are both great crafters and full of beautiful and creative ideas...Missing Ms. Dorcas Hope she's doing well....Thanks Gals....i have managed to create a few cards since last post...so here they are...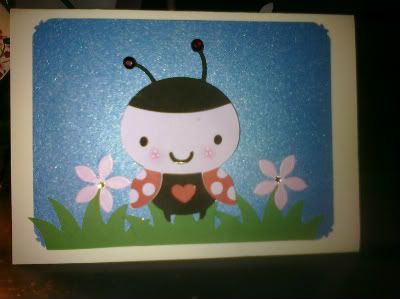 This LIL LADY is from the "Create A Critter" Cart...I used My Cricut Imagine to cut out my bug and grass...used a couple of Bling Bling for antennas...To cute...And also used the My Pink Stamper Buggy Punnies stamp inside "BUG HUGS"
Here I used my Cricut Lite "Cupcake" Cart for the cup cake...stock paper and cupcake paper...very simple yet cute...also used some lavendar ribbon...balanced out the colors don't you think?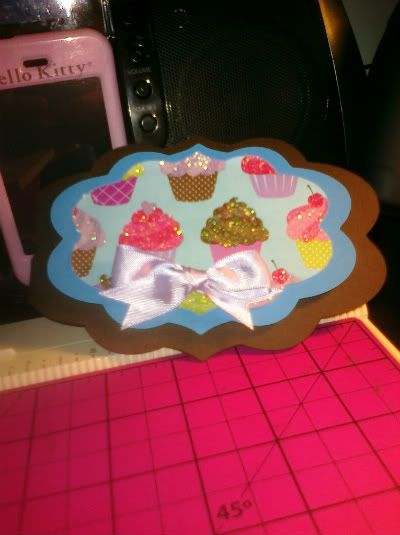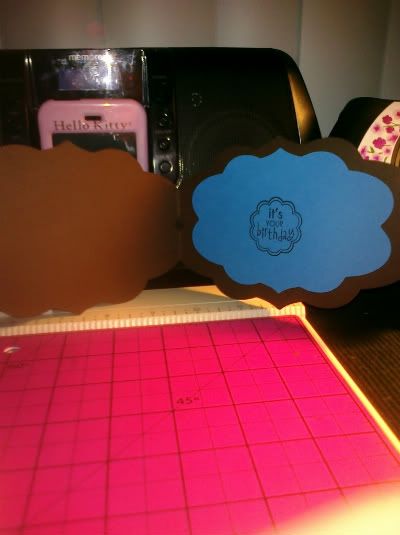 Here i used the same cupcake papaer with Tags from "Once Upon a Princess" cart...and a simple lavendar ribbon...too cute!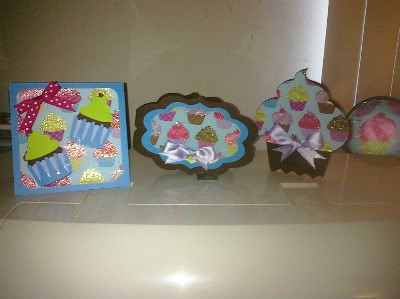 Here are all three...Using the colors to cross and coordinate them...
Hope Ya'll Like...Oh, Stop by my other Blog: Honey B's Sweet Indulgence Candy Buffet
Sweet Scrappy Hugs,