Gotta send lots of blogging love to Ms. Emma over at My Creative Time athttp://www.creativetimeforme.com/ ...I have recently got a new toy...MY GYPSY...Wooo Hooo!!!! and have been following her tutorials which help soooo much to learn all the awesome possibilities i have now with this sweet lil gadget....I'm in love with my Gypsy...Now everything gets cut just how i want it and make sure they will all fit well toghter...It's a blessing...At first i was a bit frustrated with it...but after Emma's tutorials I have warmed up to it...and now am head over heels with it...so please...for those new Gypsy owners check them out...they will help Tons...I promise....
Shout Out for EMMA....You are awesome...Woooo Hooooo!!!
These are a couple of projects i have made using MY SWEETy...LOL...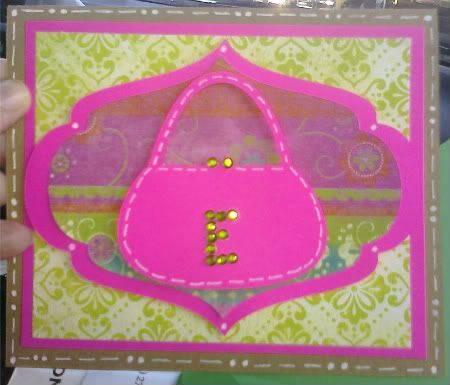 This Birthday card is a request from work...They asked for these colors so this is what i came up with...Of course using My Gypsy...!!! Every layer fits as i would like for it to...WOooo Hooo!
Here is another one...Inspired by Ms. Emma...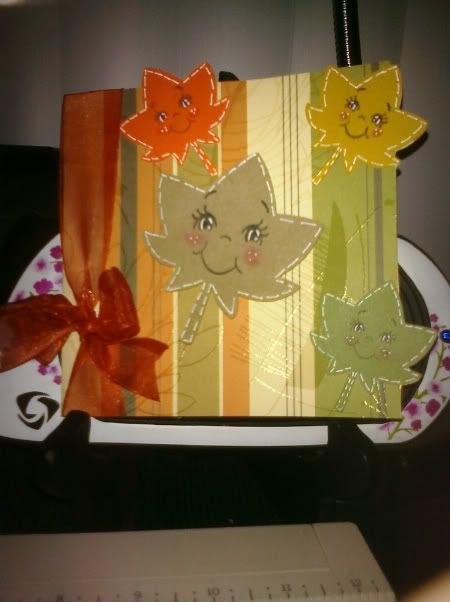 Thanks for stopping by...Hope I inspire you all as you inspire me...
Sweet Scrappy Hugs,
Honey B