It's

Wednesday

PPL...Can you believe it? I soo Adore the Holidays....and so far Christmas is the inspiration for my card making...I am new in dabbling with COPIC markers...here this card i used Letteing Delights Digital stamps....to cool...and copic markered it in...THis is the Result... I couldn't wait to post it and share it with you all.....
**the Ginger Bread house on white card stock, before cutting in out**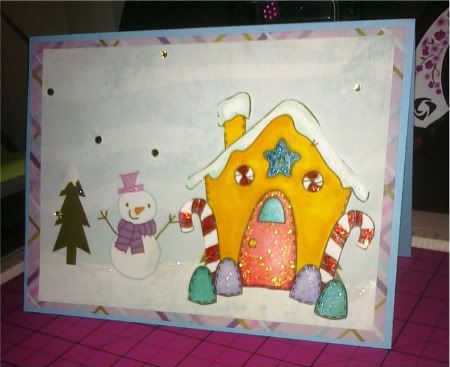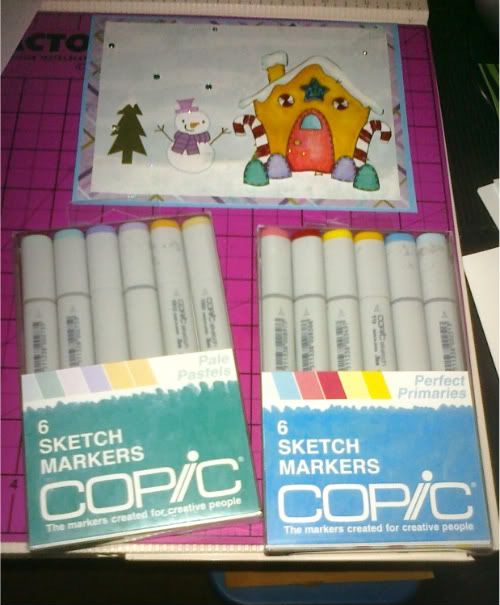 The Ingredients are:
Card stock and paper from Oriental Trading

Lettering Delights Digital Stamps

I-Rock with bling turquoise and clear white

Stickle type GLITTER GLUE..

COPIC sketch markers in Pale Pastels

COPIC sketch markers in Perfect Primaries
Don't Forget the "SNOWY WINTER " BLOG HOP on Dec. 4, 2010 for One Day !!!! Lot's of TALENTED Crafters... Lot's of Prizes, Blog Candy...and AWESOME CREATIONS...Hope YOu stop BY and follow all blogs involved to have a chance to win so many awesome PRIZES!!!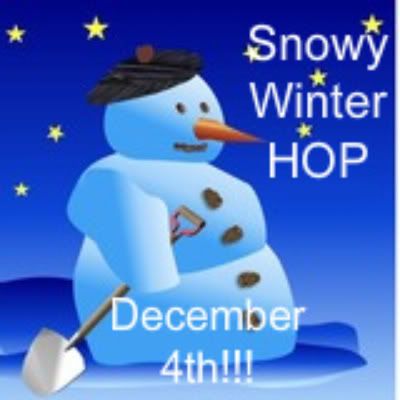 Hope you enjoy this Lil card...
Sweet Scrappy Hugs,
HOney B