YEAY it's FINALLY HERE!!! The SNOWY WINTER HOP ONE DAY ONLY...ONLY THIS SATURDAY... DORCAS invited me to participate a few weeks ago...THIS IS MY FIRST BLOG HOP!!!! Soo freaking excited!!!!!! LOL
THERE IS 14 other awesomely talented crafters hoping along (15 TOTAL)...and lot's of prizes....Please HOP along with all of us...JOIN US...I PROMISE YOU WONT BE DISSAPOINTED.
MY SHARE FOR THE HOP IS INSPIRED BY ONE OF MY FOLLOWERS...LOLIS...thanks for the inspiration, hope I did it some justice. I fell head over heels when i saw her Halloween creations...Thought I'd try it my self...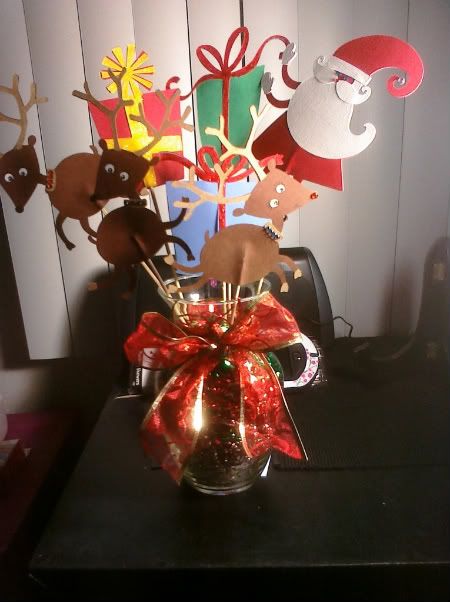 My GIVE Away for this Snowy Winter HOP is.....
All you have to do is...add on to my bloggy (optional) and leave a commnet...i will use random.com to choose a winner. I will post the winner Sunday afternoon. So Good LUCK!!!
*** THE HOP LINE UP***
Hope you all have fun as you HOP along with us at the "SNOWY WINTER HOP"....
KEEP SCRAPPIN', KEEP SHARIN'
SWEET SCRAPPY HUGS,