Evening Everyone...Tonite I will be participating in Emma's Thursday Throwback Challenge with her Design Team...For details follow this link My Creative Time!!! Here is my little creation...This lil card was made for a Little Princess who just celebrated one year of life....her very first birthday!!!..Her name is also Emma...too cute...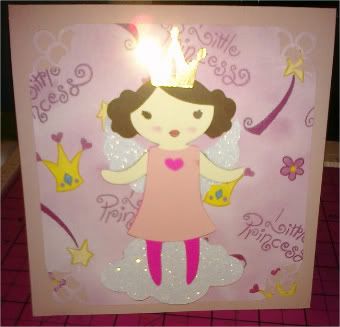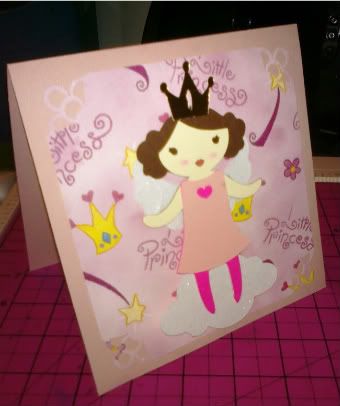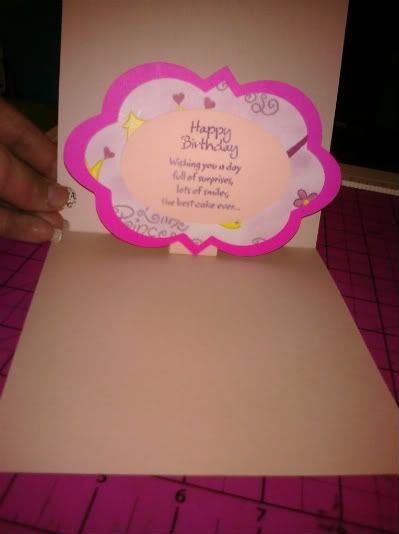 As you can see my little card has GLITTER on the wings and cloud and also a GLOSSy CROWN...I used my "Once Upon a Princess" cart...and made a pop up inside of the card...
Thanks for stopping by...
Keep scrapping and Keep Sharing,
Sweet Scrappy Hugs,