Hope your week has been a great one so far...Mine was topped off today when i came home..Hubby had a surprise for me...He is soo sweet...i also had a 1nd surprise...the First one was a necklace which was made no other than by himself...the second surprise was that my Cricut Imagine

had arrived...i had just ordered it on Tuesday, and recieved it today...wow talk about fast service...So i have the whole weekend to play with it and watch as many tutorials on it as i can so that i may start creating with it...
Tonight I'm sharing with ya the banner and tags I made for a wedding candy bar. I helped a friend personalize the candy theme bar with the themed colors, they were Silver and purple. You can visit her at: http://www.whowantscandy.com/...Here is what i came up with...
The bannaer was made from "Tie the Knot" cartridge, and the tags are from "Once Upon a Princess" cricut cartridges...I also used BLING BLING with the I-Rock...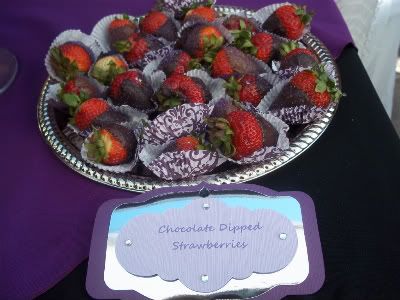 Hope you all enjoyed the tags and banner !!!
Sweet Scrappy HUGS,