It's been quite a minute since I've posted anything up...LIfe has been so busy and fast pace....hardly have had time to breathe...But i have created here and there...here are a few things i have created since March 2011...
Here i used some scrap paper i had left and also used "MY CREATIVE TIME FABULOUS STAMPS (Wich I LOVE SO MUCH) "MOM YOU ROCK" SET...I ROCk and some flower embellishment.
Here i used my "Once Upon a Princess" tags and the Butterfly from Hannah Montana Cart, along with IROCK.....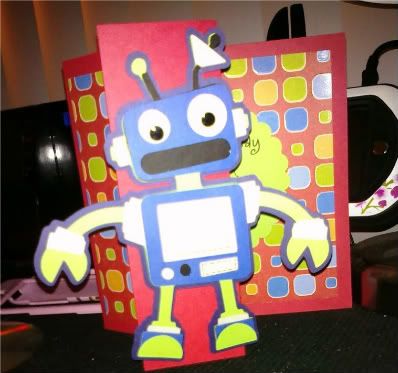 HERE i used the "ROBOTz" cart....with googley eyes...a lil bday card for my handsome nephew...
<3Say Say<3...
Here i made center pieces for my Niece, Brianna, who turned 21 in April 2011...we call her our Diamond baby...i used my "Rock Princes" cart. and the rest i went to of course MICHAEL's craft store to pick up...the paper is from oriental trading, though it's a bit flimsy but sooo cute....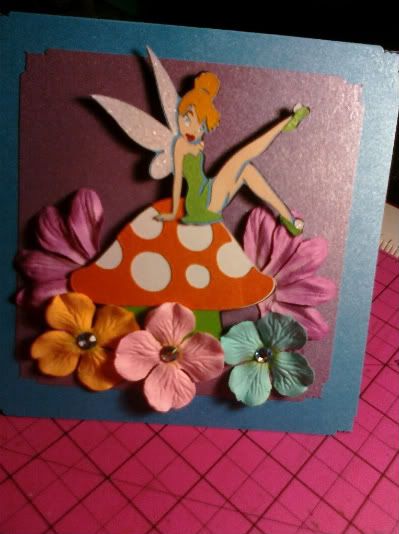 This Lil Birthday card was a request from a co-worker for her 6 year old daughter's bday. I used the Tinkerbell and Friends cart and some flower embellishments along with IROCK....
<3 For now this is as much as i could post up...gotta go now...lots to do before MONDAY!!!! <3
Sweet Scrapping with HONEY B...Keep scrapping and keep sharin...
B :)