Happy Scrappy Sunday All...
Just wanted to share with ya the R.A.K that my FCS, Ivette, from "All About Me and My Scrabook" at... sent
Isn't she the Best? I love everything she sent me and will put everything to GOOD use...
She also sent my Monkey's a lil something each...THAT WAS SOOo Thoughtful....
***A cute lil Tinker Bell Frame for Geneva and A cool pencil box for Gabe***
Thank You so Much FCS...YOU ARE THE BEST... They Love it...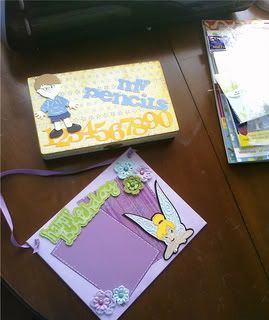 Too Cute...Don't You Think?
Sweet Scrappy Sunday...
Keep Scrappin', Keep Sharin'
HONEY B