Oh me O MY...i can't believe it's been over a week since i last posted any new creations...It's been very busy on my side...Familiarizing myself with new forms for work that will be in effect beginning October!!! (NAIL BITER)...It's been a bout a week now and since I've been playing with my NEW CRICUT EXPRESSION... It's been sooo MUCH FUN!

I came home Friday, September 3, 2010 and on my Scrapping table i find my brand new Cricut EXPRESSIOn....O M G....My husband is the best!!! so i have been playing with it ever since...i have created a few cards for others nothing really that i have posted or for any challenges...but i will....I have to catch up with lots of blogging friends...Thanks Dorcas @ 4craftyangels.blogspot.com for stopping by...Missing you all, but this week we'll see more of each others creations, I PROMISE...My FAIRY CRAFTY SISTER, Ivete...@ allaboutmeandmyscrapbook.blogspot.com thanks for inspiring me so MUCH...YOu are the best...Thanks for been such a great FRIEND, for all of your TIPS and IDEAS...Hope you feel better!!!

Here are some pics of cards I've made so far...
***MY NEW CRICUT*** Dark and Handsome !!!! LOL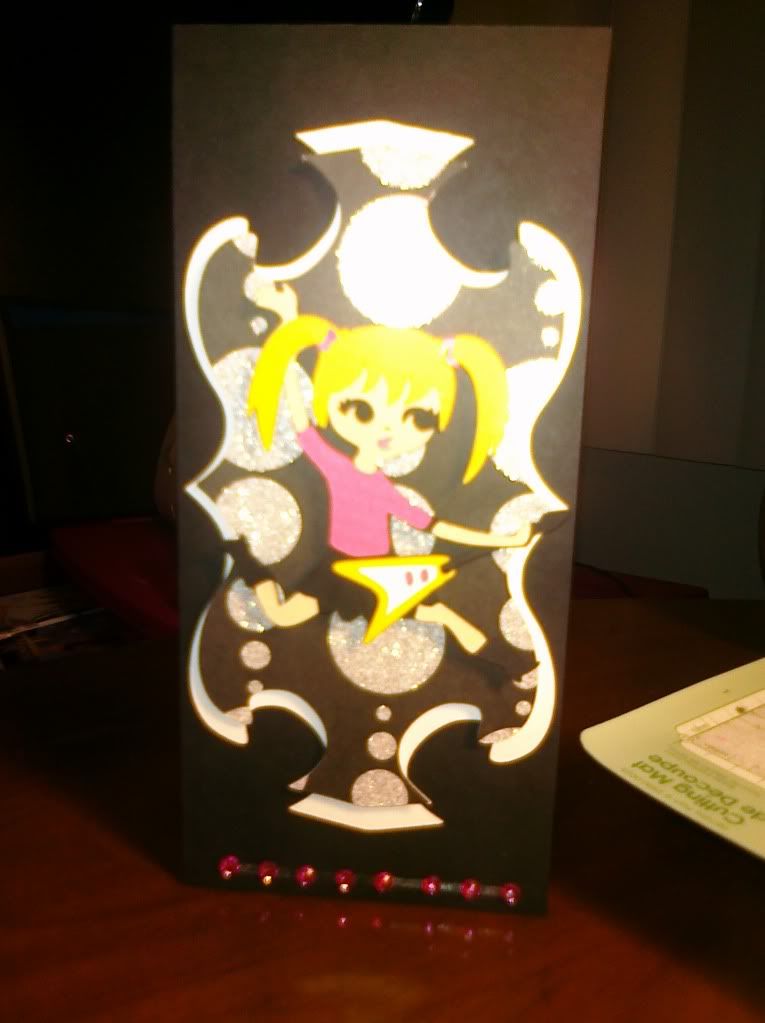 Hope you like...Imma be making a new vid. this week...So keep an eye out for it...
***Let's Keep Scrapping, Let's Keep Sharin"
Sweet Scrappy Hugs,
Honey B